What our students say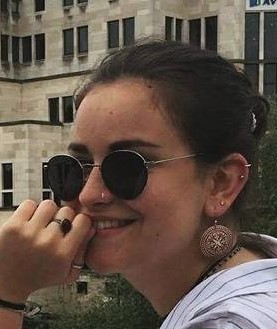 "I followed the parallel foundation course and found that the foundation team creates an extremely friendly environment and pushes its students to achieve their goals and do their best academically."
Anna Zolotariof, Biology, University of York
Biological Sciences Foundation Course
Subjects

Academic English

4

a
n
y

3


Biology

6

Chemistry

5

Physics

6

Mathematics

5
The Biological Sciences Foundation Course is a one or two year programme for students who aspire to pursue Biology, Chemistry, Pharmacy, Biochemistry, Molecular Biology, Biomedicine, Medicinal Biology and Medicinal Chemistry, Chemical Engineering, and other disciplines that require Biology and/or Chemistry. Students choose to study three academic subjects from Biology, Chemistry, Physics and Mathematics as well as a compulsory fourth subject which is Academic English.

In its one-year version classes run daily from Monday to Friday with an average teaching load of 4 to 5 hours per day from early October to mid-June. The two-year course suits students who prefer a part-time course running over two years in parallel with the final years of Greek school. In part-time mode the course envisages a lighter course-load where students attend classes only two or three evenings a week each year. This course suits school graduates as well as students attending their final or penultimate school year at Greek school.

The Biological Sciences Foundation Course is accepted by most British Universities as an entry qualification for degree courses in relevant subjects. This course follows typical GCE A-level material so students must have a strong interest in the sciences. A good command of English is also necessary as all classes are taught in English. The College supports all its students in the preparation of their UCAS applications.