What our students say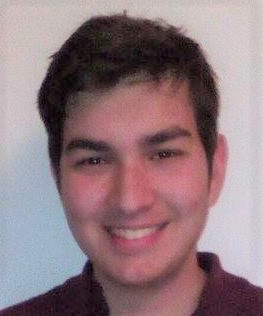 "Past papers contain all types of questions from a broad range of difficulty. By doing these past papers in class we could review all the syllabus without focusing on anything specific .This allows us to be able to hone are skills in every part of the tested syllabus and understand what questions are set and how we should go on to answer them."
Ioannis Tzoumas, current student
General Information about our Foundation Courses
Overview
Our Foundation Courses prepares students who wish to pursue their university education in Britain. The curriculum of the courses follows typical A-level material which is what most British students have covered when they enter university. The programme can be studied over one year - which lasts a total of 30 weeks of teaching starting at the beginning of October and ending in mid-June - or over two years as part-time to suit students who wish to complete it along the final two years of their Lykeion. Teaching of classes is in English and aims to familiarise students with the use of English for academic purposes.

Acceptability
The programme is accepted by the majority of British Universities as an entry qualification and, as such, it offers students not only a great introduction of what they should expect at university but also a secure admission to their preferred degrees.

Features
Important features of the programme include continuous assessment and full online support. These discipline students to complete their homework regularly and alleviate much of the anxiety of final exams. Our online support is effected by a dedicated learning platform which complements each class with study notes, exercises, quizzes and learning management material. The level of support is such that it allows students who live away from Athens to take the programme as a distance learning course. Extra English language classes, where necessary, and a rigorous IELTS preparatory programme are also envisaged. Last, but not least, we offer our expert UCAS application service to ensure that all our students submit excellent applications.

Variety
We offer five distinct foundation courses each of which is suitable for a range of different academic disciplines. Students usually choose the course that best matches their destination degree course but they are free to choose subjects of their interest from two or more courses if they so wish. For high-profile students who make a late decision to study in the UK we offer an intensive foundation course that runs over seven weeks in early summer to enables students to enter the first year at University in the coming September/October. Our Foundation Programme is complemented by our A-level programme which secures access to the most demanding institutions and some of the highly competitive disciplines such as medicine.