Who We Are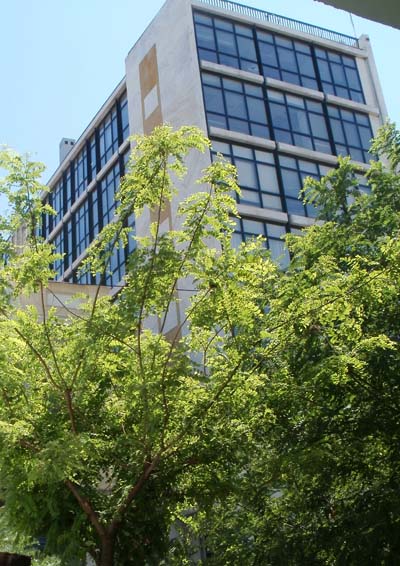 Foundation College is an educational institution that specialises in the preparation of students who choose to study in British universities. The College offers foundation courses, A-levels and preparatory courses for subject-specific tests and is the oldest, most experienced and probably best known institutions of its kind in Greece. Its foundation courses are widely accepted by most UK universities while its A-level courses replicate the English school programme in Greece and offer a more secure, more acceptable and more economical alternative to the IB. Last but not least Foundation College offers a full UCAS support service to ensure that students maximise their chance of being accepted by the universities of their choice.

The History of Foundation College

Foundation College was established in 1988 as the first Greek institution to introduce a novel concept of admission to university as envisaged by a foundation course which was offered in collaboration with a specific accepting university which, in 1988-89, was Middlesex University in London. At the time the apolitirion was not acceptable for entry in the UK and the only way a Greek student could be admitted was through GCE A-levels. By breaking new ground, in September 1989, twenty students that had attended our first foundation course progressed to study at Middlesex University. In the following few years the College broadened its collaborations to feature fifteen UK universities that included, among others, Lancaster University, City University, Liverpool University and Newcastle University.

By 1994 most UK universities made offers of acceptance to applicants from Foundation College even though they had no formal agreement with the College. As a result formal agreements with specific universities were no longer needed and students chose to apply freely to any institution that they chose. This situation has been maintained ever since and nowadays our students apply to a large number of universities expecting to receive offers from most.



In 2004 the College introduced the parallel foundation course that allowed Lykeion students to study the foundation course along their last (or two last) year(s) at school thus allowing students to proceed to UK universities immediately upon completing the Greek school.

In 2009 the College started to teach GCE A-levels as an examination centre for Cambridge International Examinations and later, in 2010, as a centre for Edexcel (Pearson Education). By offering A-levels the College provided a safer and more widely acceptable alternative to the IB to help high aspiring students secure their admission to the top UK institutions. Since 2009 a number of its students have succeeded to enter the best known UK institutions.

The College Director, Dr Dimitris Valsamis, who is also an active teacher on the A-level programme, had himself done A-levels and studied in the UK where he was distinguished by earning the prize of the year 1978 in the Department of Electrical Engineering at the University of Manchester (UMIST). Having worked in UK universities for many years makes him uniquely experienced to guide new prospective students toward their pursuit of UK higher education. Read his welcome note.